3 Elements to Improve Your Home Theater Design
Get Inspired for Future Movie Nights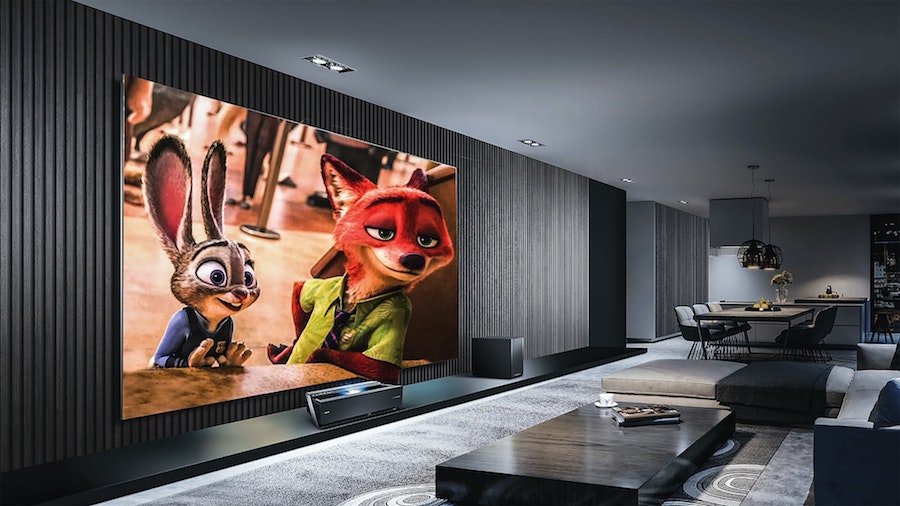 When most people get started with a new home theater, they assume it's meant to replicate the local megaplex experience. But we think a private cinema should offer you much more—an intimacy with films and shows that allows for true immersion. You can also use your home theater to entertain and gather friends and family, creating new memories.
We all know the basic components of a home theater design: a screen, projector, and surround sound speakers. An expert installer like Hidden Connections in Alameda, CA, can help you build a complete setup.
But for the best viewing atmosphere, you'll want to take the theater beyond the bare essentials. Read on to see how professional design can enhance your space.
SEE ALSO: What's the Best Way to Install A Surveillance Camera System?
1. Transitional Screens and Seating
Maybe you want to use the home theater for more than viewing movies. When it's time to socialize or play games with the family, you can retract the film screen, making the room more inviting. From one press of a button, the display can rise into the ceiling, out of view. Now you can use the surround sound speakers for background music and enjoy each other's company.
While you might want recliners or movie theater seats, consider adding other forms of seating in front or behind theater seats. Sectionals, ottomans, or even stools at a bar allow for a fun environment with drinks, snacks, and conversation.
2. The Right Wall Colors
The color scheme of your theater is about more than aesthetics. You don't want the walls to be too bright and reflective, causing glare on the screen. Darker colors like navy, forest green, black, brown, and burgundy will make your display the center of attention. From glossy cherry wood to matte paint, there's no single way to finish your home theater.
3. Soundproofing and Acoustics
Audio stores always exhibit their top-of-the-line speakers in a special room. Why? Acoustics play a significant part in how audio sounds. You could invest in the best speakers ever manufactured, but in an untreated area, you won't hear sound frequencies without some distortion.

To eliminate echo and vibrations, you'll want to treat your theater with acoustic fiberglass or foam panels that absorb excessive sound waves. And to eliminate disturbances outside the theater, soundproofing materials on the wall and ceiling will help isolate noise. A home theater expert can enhance the room's acoustics so that every word of dialogue and sound effect is heard in high quality.

Ready to build an entertainment oasis in your California home? Contact Hidden Connections to discuss your future home theater today.

No video selected.